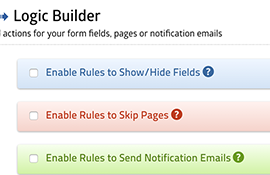 Logic Builder
Create dynamic forms with our easy-to-use logic builder.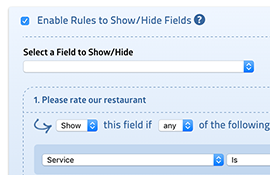 Logic to Show/Hide Fields
Dynamically show/hide form fields based on user response.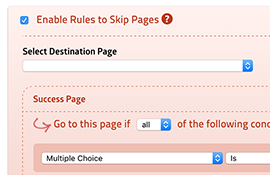 Logic to Skip Pages
Skip to different pages depending on what users answer.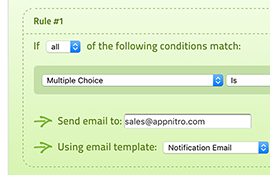 Logic to Send Emails
Send an email to different people, or send various content based on user responses.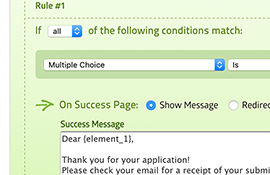 Logic to Display Success Page
Display unique success pages for all users, based on their answers.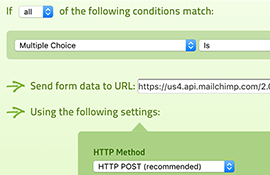 Logic to Send Webhook
Send form data to multiple third-party systems based on certain conditions.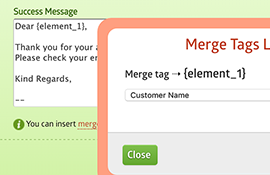 Merge Tags on Success Page
Personalize the success page with the information entered by the user.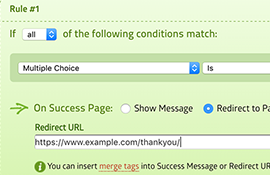 Dynamic Redirect URL
Redirect your form to different URLs upon completion. Unlimited possibilities.