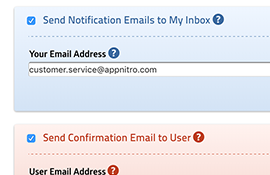 Instant Notification
Receive instant email notifications every time someone submits your form.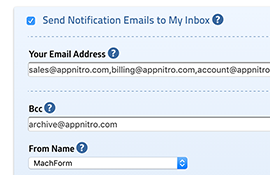 Multiple Recipients
Send notifications to one or more email addresses. There is no limit.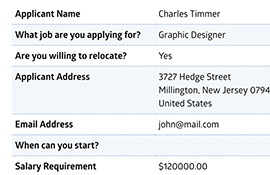 Easy to Read/Print
Sleek, easy to read email content, and printer friendly.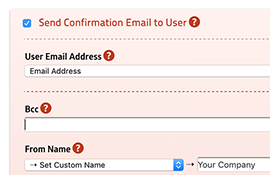 Email Auto-Responder
Send an automatic email reply to the user submitting the form.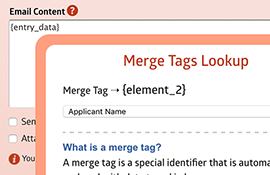 Customizable Template
Fully customize your email content and insert form data using merge tags.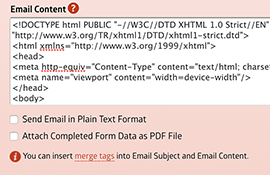 HTML/Plain Text Email
Fully fledged HTML email or plain text is supported.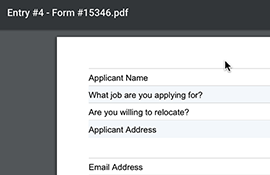 Send Form Data as PDF
Attach completed form data as a PDF file within the email.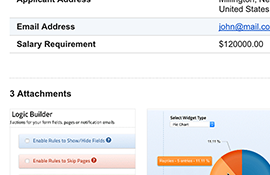 File Attachment
Any file uploads are sent as email attachments or download links.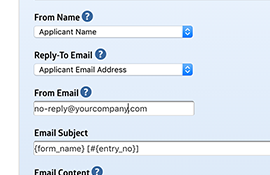 Custom Sender Address
Set the notification sender as coming from the user or any address.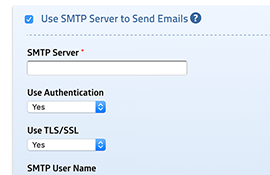 Secure SMTP Support
Route all notifications to be sent through secure SMTP server (TLS connection).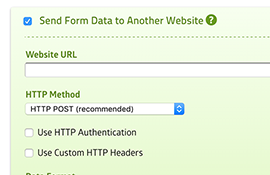 Webhook
Send form data to HTTP API. Integrate your form with other systems.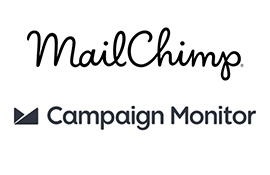 MailChimp & CampaignMonitor Integration
Add a new subscriber to your list, using your forms.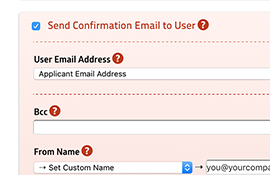 BCC For Emails
Configure BCC for each email notification.