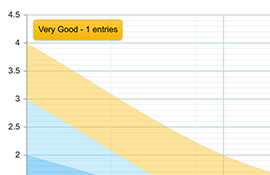 Numerous Chart Types
Multiple chart type supported. Pie, Bar, Donut, Line, and Area Chart.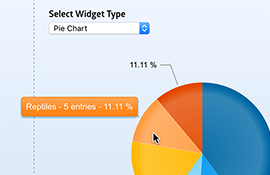 Easy Widget Builder
No complicated steps needed; just follow the widget wizard.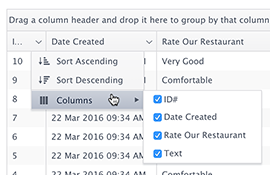 Entries Grid
Easily share and embed your form data to any of your website pages.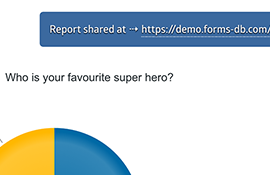 Report Sharing
Easily share your report with the public. No login required.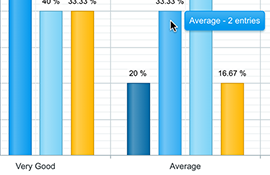 Interactive Charts
Hover on the chart to display labels. Click on the legend to show/hide sections.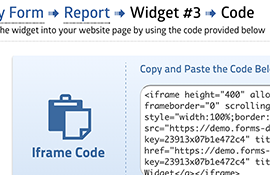 Embed Widget
Embed your charts or grid to any website page.
Widget Theme
Multiple widget themes available. Easily blend with your website theme.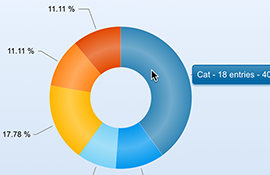 Mobile Ready
All widgets work fine on computers or on mobile/touch devices.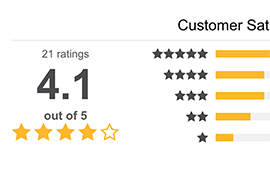 Rating Scorecard
Display summary result from your rating fields.