MachForm 18 Released. Mobile-friendly Admin Panel
All forms generated by MachForm have been responsive, mobile-friendly design, since a long time ago. However, the admin panel dashboard never receives an update on this area.
Mobile-friendly Admin Panel
Today we've improved the admin panel dashboard and made it accessible through mobile devices. You can easily access your forms and data using interfaces optimized for your smartphone.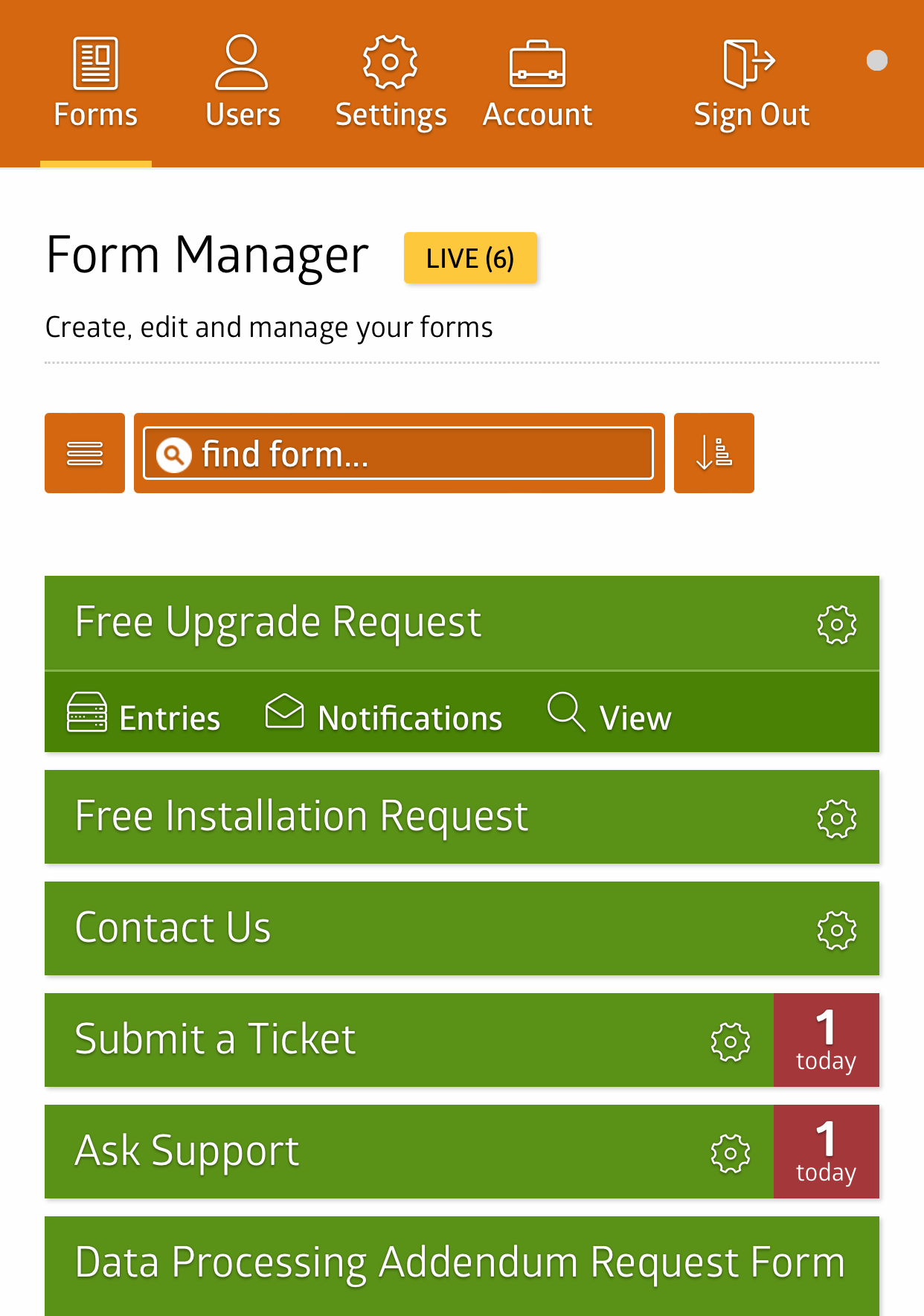 You still can't build/edit your forms through the mobile-friendly interface but you can easily access your form entries (edit/delete) or change settings (notifications) or approve/deny entries when you have the approval workflow feature enabled.
Customizable Address Field
We've also made some improvements with the address field.
We received many feedback (a lot of it!) regarding the subfields label placement and now we've moved the subfields label to be above the field (instead of below). This should avoid any confusion with your users when filling the address field.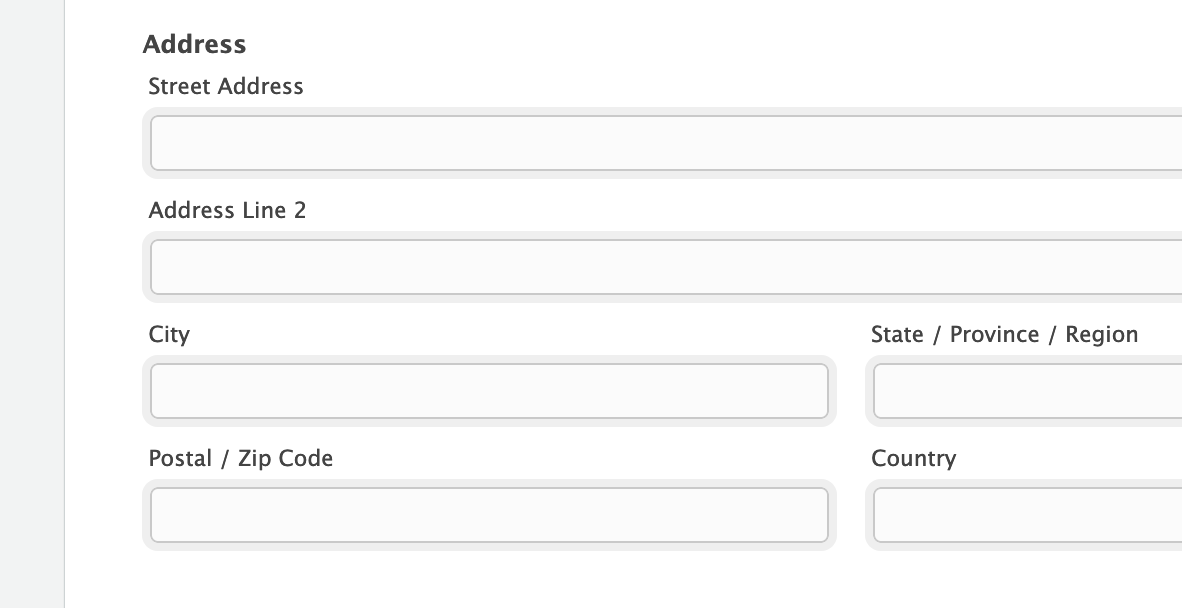 You can also completely adjust the subfields labels and individual subfield visibility! You can choose to show/hide any part of the address field.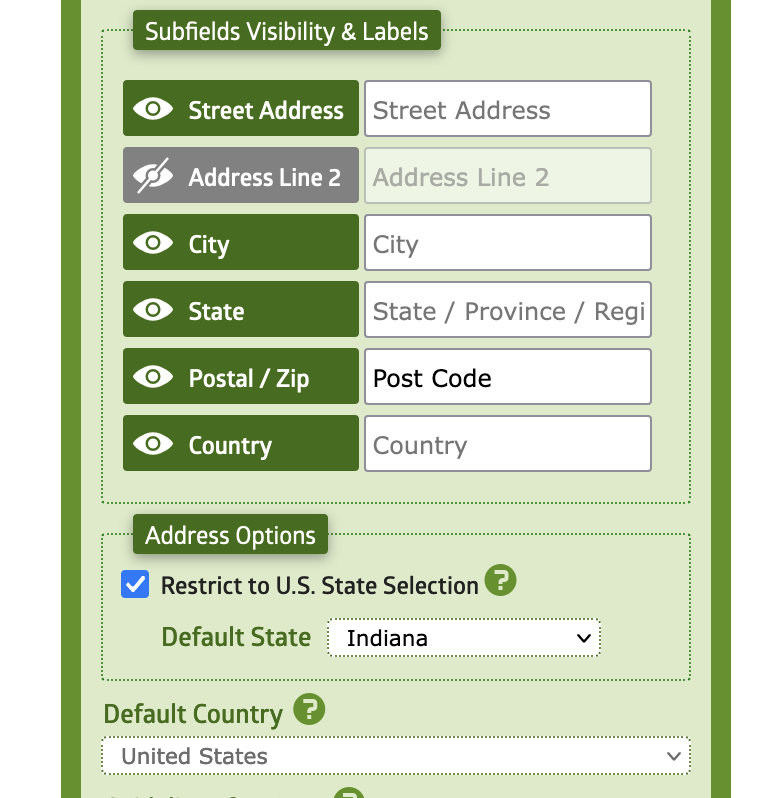 So here you go, a fully customized Address field 🙂
These new features are part of the latest version of MachForm (Version 18) which we've just released today and it is now available for downloads on Billing Area.
This update added several new features, improvements, and bug fixes. We recommend you to upgrade due to improved functionalities within this release.
Changelog
Feature: Mobile-friendly Admin Panel Dashboard
Feature: Fully Customized Address Field Labels and Visibility
Update: Added Romanian Lei currency
Update: Added Kosovo into the country list
Bugfix: Using empty date as condition on entries page display error message under MySQL 8
Bugfix: "Admin only" dropdown fields doesn't populate the option when creating the filter on entries page
Bugfix: Updating Dropdown/Multiple Choice values doesn't update keywords on Logic rules and report filters as well
Bugfix: On a form with 'edit entry' enabled, file upload fields always display "required" error message on live form edit entry page, even if there is file exist already
Bugfix: Garbled email content (raw text) when running under PHP 8.x
Bugfix: Edit link doesn't work when form limit submission enabled and reached the limit
Bugfix: Filtering entries using the first field on the form as the condition doesn't work
Bugfix: Chrome and Firefox blocked cross domain session cokies. Embedding forms across different domain caused session expiry issue
Bugfix: Pressing enter on 'decrypt entry' dialog generate some error message
How to Update
This update is FREE for all users having an active support contract.
As mentioned above, you can download it on Billing Area.
Follow this upgrade instruction:
Upgrading MachForm Self-Hosted 
MachForm Cloud Users
If you're subscribed to any of our MachForm Cloud plans, there is no further action required on your side. We've automatically updated MachForm version on all our cloud users with the latest version. You can use the new features right now!