Howdy folks! 🙂
Our previous release added Google Sheets integration to MachForm and now I'm happy to let you know that Google Calendar integration is also coming into MachForm!
With Google Calendar integration, you can now create an event on your Google Calendar automatically when your form received a new entry. We're implementing a native / direct integration with Google Calendar without using any third-party service and this means your data will go directly from your MachForm to Google securely and without any additional third-party fees!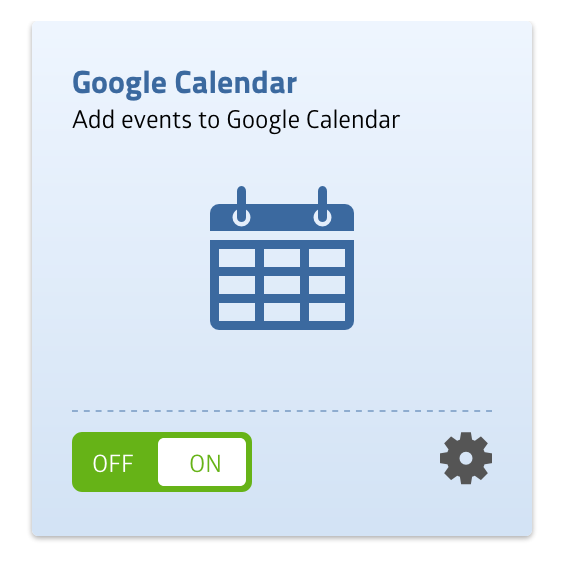 For more details, please check Google Calendar Integration in MachForm.
This new feature is part of the new version of MachForm (Version 11) which we've just released today and it is now available for downloads on Billing Area.
This update added several new features, improvements, and bugfixes. We recommend you to upgrade due to improved functionalities within this release.
Changelog
Feature: Google Calendar integration
Improvement: Data encryption support more field types (Name, Email, Phone, Address)
Bugfix: Pricing item with quantity 0 shouldn't be displayed on the item list on payment page
Bugfix: New field on newly created unsaved form can't be deleted
Bugfix: Disabled form still accept entries when data posted using custom script and target the form directly
Bugfix: Unable to connect to Google Sheets on accounts using language other than English
Bugfix: Distorted logo on mobile device, particularly when the logo is smaller than 480px
Bugfix: Adding new rows and columns at the same time to an existing matrix field result to an incomplete matrix with missing options
Bugfix: Multiple checkboxes having 'others' field aren't validated correctly when 'required' enabled
Bugfix: Incorrect position label on show/hide field logic page dropdown
Bugfix: Iframe title is not being set when using javascript/jquery code
PHP Version Requirement
MachForm v11 requires the minimum version of PHP on your server to be at least PHP 5.5. If you're still using older version (PHP 5.3), you need to upgrade your PHP version first.
How to Update
This update is FREE for all users having an active support contract.
As mentioned above, you can download it on Billing Area.
Follow this upgrade instruction:
Upgrading MachForm Self-Hosted 
MachForm Cloud Users
If you're subscribed to any of our MachForm Cloud plans, there is no further action required on your side. We've automatically updated MachForm version on all our cloud users with the latest version. You can use the new features right now!